OVER 160 YEARS OF HISTORY
The hotel was officially opened in 1860 and very quickly became known as one of the most modern, stylish and best-equipped hotels in the area. The building repeatedly underwent changes by its owners, which resulted in further, well thought-out investments, such as an underground garage, but unfortunately, particularly during the Second World War, the hotel's splendor suffered considerably. In the end, the 21st century proved to be a turning point and the building regained its former charm and style. It was reborn like Fenix from the ashes, hence our current name Hotel Fenix Strauss***.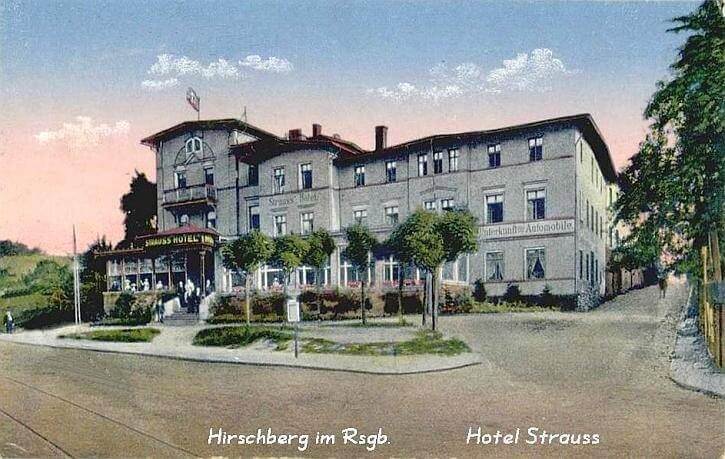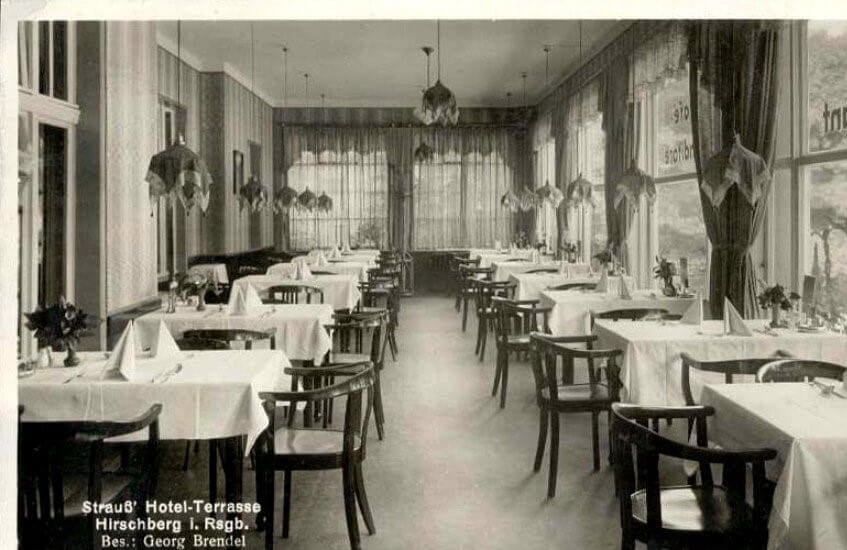 FAMOUS LONG-ESTABLISHED RESTAURANT
The Strauss Restaurant represents years of tradition, hospitality, the best recipes and stylish interiors. Guests can count on Polish and international cuisine and a varied, delicious breakfast.
Breakfast is served from 7:00 a.m. to 10:00 a.m. (on Sundays and public holidays from 8:00 a.m. to 11:00 a.m.).
STYLE AND TRADITION
It is hard not to appreciate such a rich history and the work that the first owners of this hotel contributed to making this place beautiful. Mr Adolf Strauss continually modernized and adapted the building using the most modern technologies available. The next owner, George Brendel, expanded and enhanced the building with new porches, suites and rooms. Now, after an extensive renovation, another goal is to make the property as environmentally friendly as possible. Solar and photovoltaic panels and a new eco-friendly heating system are just the beginning! All this, combined with beautiful stylish interiors, makes Hotel Fenix Strauss a truly special place.